Why is a wedding planner necessary?
Posted by: stylewedds on: June 8, 2013
All brides and grooms wish to have an almost perfect if not perfect wedding day and this does not come easy. Help is necessary! Yet many brides believe they can pull off their event on their own or with  just their families help. We beg to differ; too many emotions and ideas will arise. Not that it wouldn't be possible, but the perfection you seek might come at a hefty price. So, why is a wedding planner necessary? Well for one, having a professional with you every step of the wedding planning process and the wedding itself is the key difference between having an ok wedding to a fabulous, once in a lifetime wedding!
Gaby Ruiz, Style Wedding's & Event's head planner.
The two most important aspects of a wedding planners job is the planning and organization of the wedding and the design of the event. The planning and organization consists of taking care of all legal and religious aspects, hiring vendors, logistics, decision making and well you guessed it, planning and taking care of the event's every last detail. The design aspect is where a planners creativity and originality shine. At Style, we are always striving to create the most unique and original weddings in Cabo. We offer the bride and groom our knowledge and experience and share our ideas so their wedding dreams become reality.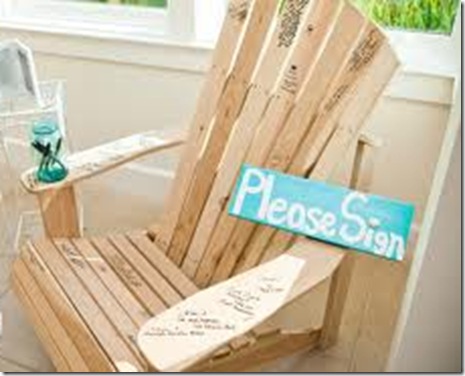 In our view, what makes a great wedding planner is their capacity for getting to know their client. The more you know your clients likes and dislikes the better and more successful an event you'll have. Details are super important to a good wedding planner, so be sure that at Style we are careful about thinking of everything!!!!!
Lastly, a good wedding planner will always speak the truth. Even if we try to move earth, land and sea (this is a very common Mexican expression) to accommodate your dreams to your budget and not everything can be done we will tell you. Honesty is the best policy, yet be sure that we will find ways to replace some of your dreams with new and better ones if this happens to you. We are here to serve you! This is your special day!
Jennifer Lopez in the movie "The Wedding Planner" as her clients biggest supporter. A wedding planners most important job.
If your looking in to having a destination wedding and you have chosen Cabo as "the" place, give us a call or shoot us an email at Style Weddings and events Cabo. We have been creating unforgettable moments for many couple for a long time……
UNIQUE, FLAWLESS & ROMANTIC
WEDDINGS
Tags:
baja california sur wedding
,
beautiful wedding in cabo
,
best wedding planners cabo
,
cabo catering
,
cabo destination wedding
,
cabo glamorous wedding
,
cabo inspirational weddings
,
cabo san lucas wedding
,
cabo summer season
,
cabo transportation
,
cabo vintage wedding
,
cabo wedding band
,
cabo wedding beauty
,
cabo wedding cakes
,
cabo wedding catering
,
cabo wedding design
,
cabo wedding flowers
,
cabo wedding gifts
,
cabo wedding organization
,
cabo wedding planner
,
cabo wedding reception
,
cabo wedding transportation
,
cabo wedding vendors
,
cabo wedding venues
,
destination wedding in cabo
,
destination wedding planner
,
destination wedding planners
,
get married in cabo
,
getting married in cabo
,
los cabos wedding planner
,
mexican destiantion wedding planner
,
mexican destination wedding
,
mexico wedding planner
,
san jose del cabo wedding
,
wedding flowers
,
wedding in los cabos
,
wedding planner in cabo
,
wedding planner in los cabos
,
wedding planning
,
wedding reception
,
wedding spends