Hey guy's and gal's, we are back this week with more on engagement's and marriage proposals. It is the season for it and it's prime time for this special life event in Cabo at the moment. For this very reason, we've done some research on what's going on in the engagement world this year. That is, what people are thinking and what's trending now! There is some interesting information even we were surprised to learn about.
All of this information is based on different survey's conducted in the United States, so bare with us if you are not part of that demographic. Still, it is interesting and useful information for anyone looking to pop the question or about to become engaged.
1- 25% of women believe the engagement is more important than the wedding itself, so fellas, let's try to make it as memorable and special as possible keeping in mind your partners likes.
2- Even if you met your significant other on a social media site or a dating website, you should NEVER, I repeat NEVER propose virtually or electronically. The probability of the person you are asking saying "yes" would probably be more like –50.
3- According to polls, 37% of women today are now willing to take on the role of the "proposer". You could be surprised at any point in time gentlemen. The "Proposal" movie.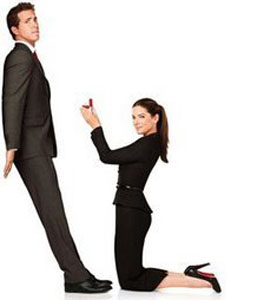 4- Good news ladies! Most men would still ask your father for your hand in marriage. Daddy's girl!
5- Almost half of folks polled would consider having a public marriage proposal. Something like at a baseball game, or on a T.V. show.
Goo Goo Dolls music group help a man propose during one of their concerts. weddings@styleweddingscabo.com
6– 50% of women would rather have a nicer and bigger ring than a super fancy, ultra the top engagement. We guess this all depends on the person, so knowing your partners priorities is key, but we figure this is probably right since the phrase "it's the thought that counts" comes to mind.
7– 38% of people would ask their family and friends for advice on how to propose, while the rest would go at it alone. We prefer the first option, as 2, 3, 4 or 5 heads think better than one.
8– The majority of men and women still believe that the one knee marriage proposal is the way to go and the most romantic gesture, even if it's cliché. So if you have knee trouble, may we suggest knee pads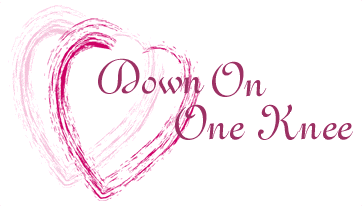 Style Wedding's & Event's Cabo