Choose a Bridal Hair Comb or Tiara for your Cabo Wedding!
Posted by: stylewedds on: May 4, 2012
For a special and Romantic Look, a delicate and sparkly tiara will make you look great!
Some hair combs can be quickly turned into a fabulous brooch.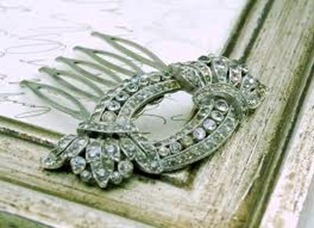 Crystal Couture
This ravishing hair pin is stunning in so many ways! The pin compliments a variety of jewelry sets, as well as accents in dress attire. This is the perfect hair piece for the bride, bridesmaids or the flower girl.
Swarovski Crystal Sparkling Bridal Tiara Comb with Floral Accents
This beautiful alternative to the full tiara is a fantasy of floral rhinestones and Swarovski crystals. Perfect for the modern or classic bride.
Crystal & Pearls Bridal Tiara Comb in White or Ivory
A simple and artistic arrangement of Swarovski crystals, rhinestones, and faux pearls dazzles on this bridal comb. This piece is excellent for the modern, classic, or vintage bride
info@styleweddingscabo.com
Unique, Romantic & Flawless Cabo Wedding!